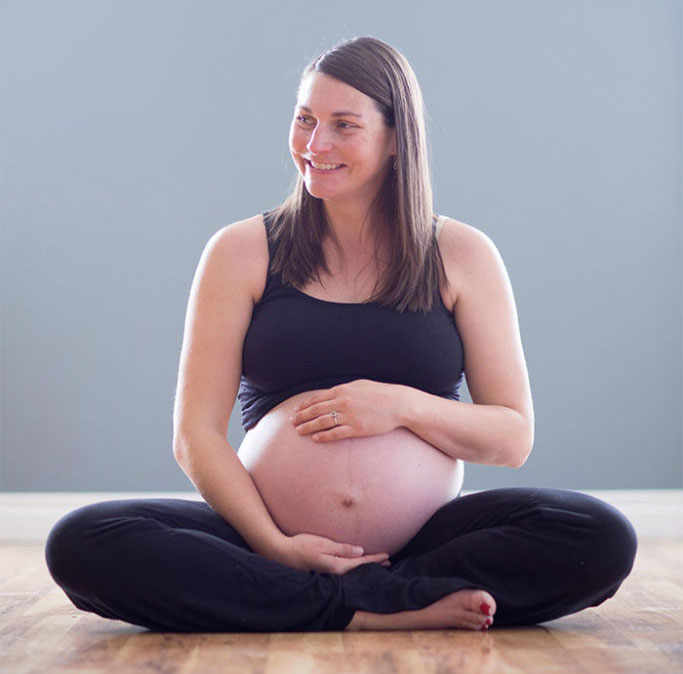 Over the course of your pregnancy, birth, and postpartum, we'll spend a lot of time together. This is one of the parts of midwifery we appreciate the most. We are a community of women and mothers together. Being in relationship around health care is meaningful. Building trust and having open communication is what we value about providing your care. What you can expect from us is that we will treat you with dignity, honor your wishes and desires, and support you in a health care style that suits you. A hallmark of homebirth midwifery care is the continuity of attention from your midwives, who you will see from the start of care through your final postpartum visit.
Prenatal Care
When you come for your prenatal visit you can expect to have time to ask your questions, share your thoughts and to address your concerns. Routine prenatal care is important for detecting problems, but excellent prenatal care goes further and also emphasizes nutrition, exercise, emotional health, and recognition of what's physiologically normal. We are happy to begin prenatal care as soon as you are pregnant.
At the first visit, nutrition for optimal health during pregnancy is covered. The next visit is scheduled two weeks later to further establish care, and then follows the standard schedule of prenatal visits: monthly until 28 weeks, twice monthly until 36 weeks, and weekly until the birth, or more often if appropriate.
The full range of tests and treatments available in routine midwifery care are offered through the informed choice process. Our intention is to give you information about upcoming options so that you have plenty of time to do your research before deciding which tests make sense to you. Blood draws for lab work are done in our office. We order ultrasounds and provide referrals for other services as needed.
A midwife is always available by phone if a question or concern arises.
Labor and Birth
When we are with you during your labor we will monitor you and your baby to assure that all is going well. What we wish to provide beyond that is the support you need to go deep inside to do the work it takes to give birth. What we personally feel we have to offer is the deep inherent trust that birth works. By being present and attentive, giving guidance and suggestions, we hope to help you navigate your birth feeling supported, nurtured and cared for. Based on our experiences, we truly believe there is a wide range of normal pertaining to birth.
We believe in respecting your newborn as he or she enters the world. In this moment of wonder and awe, a baby should be greeted in a calm and welcoming manner. As your midwives, we will manage the transition to assure safety at the same time that we honor the importance and intimacy of the bonding experience.
We will remain through the immediate postpartum period until both mom and baby are stable. When it's time to leave, families are tucked into their own bed, undisturbed in the joy of exploring their new baby. At the same time, it is a comfort to know that a midwife is just a phone call away.
Postpartum Care
The newborn weeks are a time of amazing transformation, when moms, babies, and whole families are establishing a healthy start together. The support received in the time after a baby is born is one of the most appreciated aspects of midwifery care.
Postpartum care consists of frequent visits to support families through the days of adjustment after birth. We provide an average of four home visits in the first week and see you often through the first six weeks. Throughout this period we assist with breastfeeding, provide newborn exams for weight gain and well-being, and monitor your physical recovery. We'll have time to talk about your birth, how your toddler is adjusting, and whatever questions you may have.
We invite you to join us as an equal partner in guiding your health care through the journey of your pregnancy, birth and into mothering.